Teeth Whitening
Whitening your teeth can transform your both your smile and your confidence.
A nice bright, healthy looking smile can take years off your appearance and really boost your confidence. Teeth whitening offers an affordable and speedy way to achieve this, it is a safe and relatively painless procedure ideal for most patients.
As you age teeth often become darker due to changes in the mineral of the tooth, and thinning of enamel. Teeth can also become stained by dietary habits, such as drinking coffee, tea or red wine.
At Huntingdon Dental Care we offer a range of whitening treatments: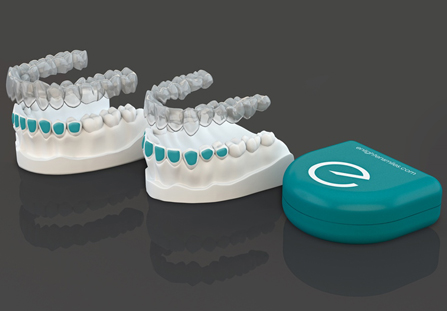 Enlighten Teeth Whitening
Enlighten is an evolutionary teeth whitening system that we are proud to provide at our practice. It involves custom made whitening trays along with optimum concentration whitening gel that needs to be used at home overnight for 14 consecutive nights followed by in-surgery session.
The main benefits of Enlighten whitening are;
It guarantees B1 shade- which is the whitest, natural looking teeth shade available.
No dietary changes required, as oppose to other whitening systems.
And, your whiter teeth can be maintained forever! If you follow a simple, low maintenance top-up regime as recommended by Enlighten. Top up gel can be purchased as needed.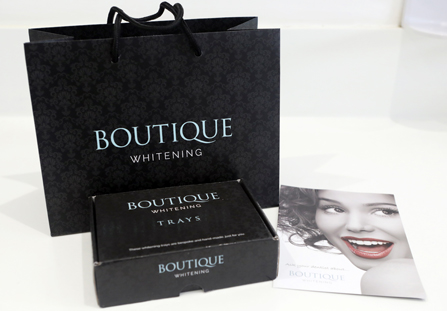 Boutique Home Whitening
Tray whitening is a less expensive treatment you can use whilst in the comfort of your own home.
We first take an impression of your mouth to create customised clear trays for you to wear. Within a couple of weeks your trays will be ready for collection along with the whitening gel and we will show you how to apply the special bleaching gel to the trays.
The whitening gel trays should be worn for 60-90 minutes once a day, for approximately two weeks. Alternatively you can choose to use a different strength of gel overnight.
At the end of this period, you will see maximum whitening results. Occasional treatment can be used at your convenience to maintain your new smile.
Whether you opt for in-surgery or at home whitening, the teeth whitening bleach that we use is a safe, tested, EU compliant formulae. Please be aware that only a qualified dental professional can legally carry out teeth whitening. It is also illegal for anyone under 18 to have their teeth whitened.
For further information on any of these services or to book an appointment, contact us on 01480 453215.